DON'T LET YOUR USERS FORGET YOU.
PARTNER WITH SEARF
Securing loyalty with beautiful innovation.
I built Searf.com to offer a beautifully simple but smart surfing experience for all, but I've never gotten used to the amazingly high returning user rate. It makes sense, it is a homepage after all. I wanted to leverage it for my other websites without ruining Searf's user experience. Hence, Searf Partners.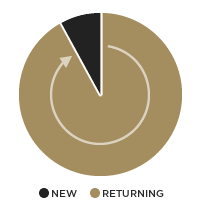 Keep users coming back. Again, and again.
As we know, websites focus heavily on pulling in new users, but many of those users, no matter how interested, forget to come back due to how saturated the online world is. Now, imagine your link at the top your users' homepages, right next to Facebook & Twitter. Your users will come back, again & again.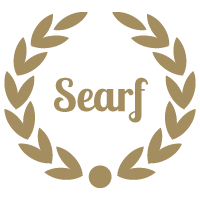 Partner with Searf. Get a partner link.
Become a partner to receive a unique 'Partner Link' (searf.com/[unique_code]). Every new user that you refer will get a link on their homepage to your website. It's simple, but powerful. Your users won't forget you, and your returning user rate will rise. Sign up below to get your free partner link...
SIGN UP BELOW TO BECOME A PARTNER & GET YOUR FREE PARTNER LINK